Motivation: I created it the test of the combination of my illustration and fabric pattern design, and the result looks very nice so I will work on the pattern design with my illustration further.
* You can order the products with Rusty Robot pattern on society6.com/chiadna .
* Extra information:
Available for licensing
Pattern
 Vector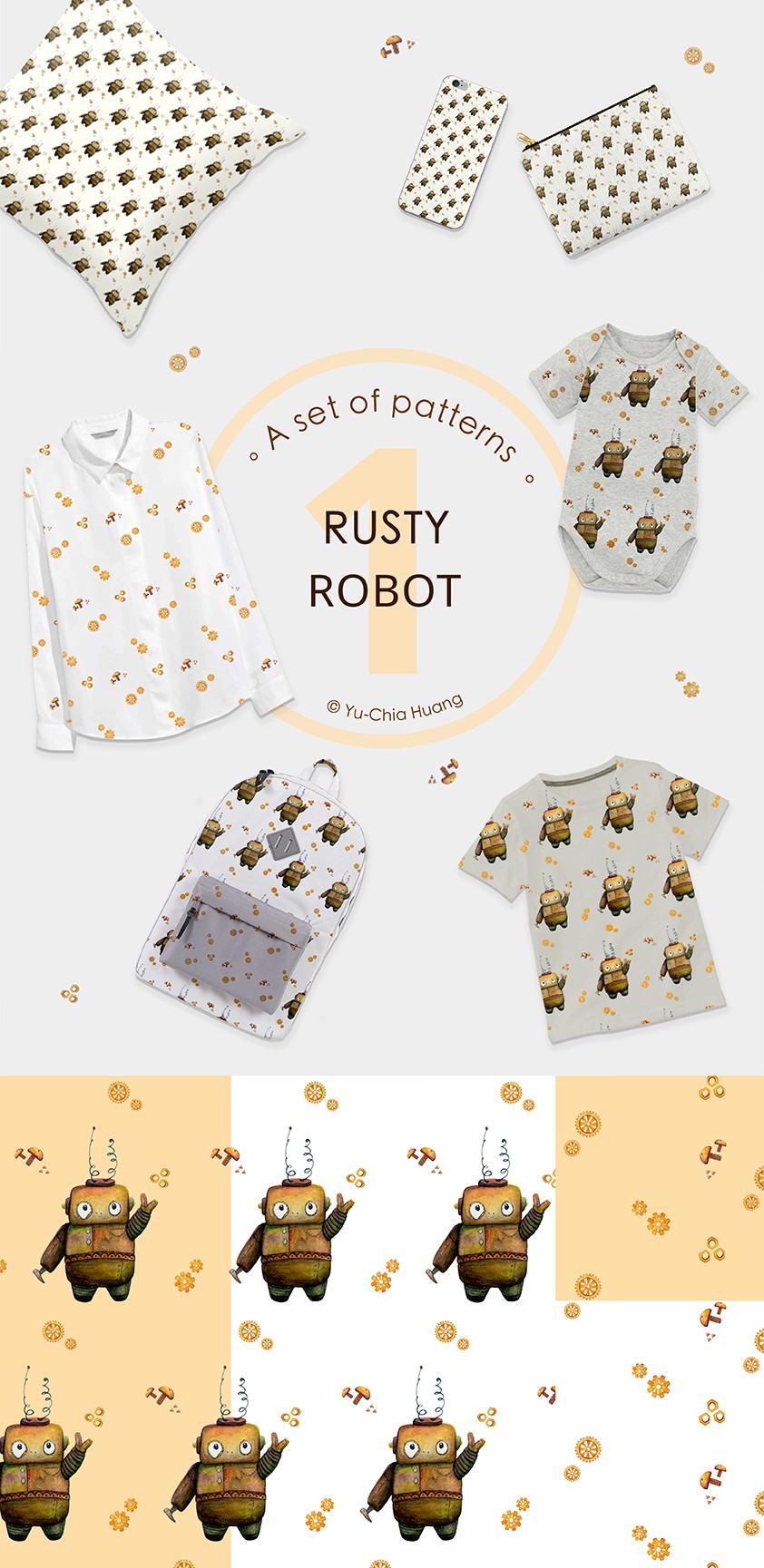 * More patterns are coming soon….