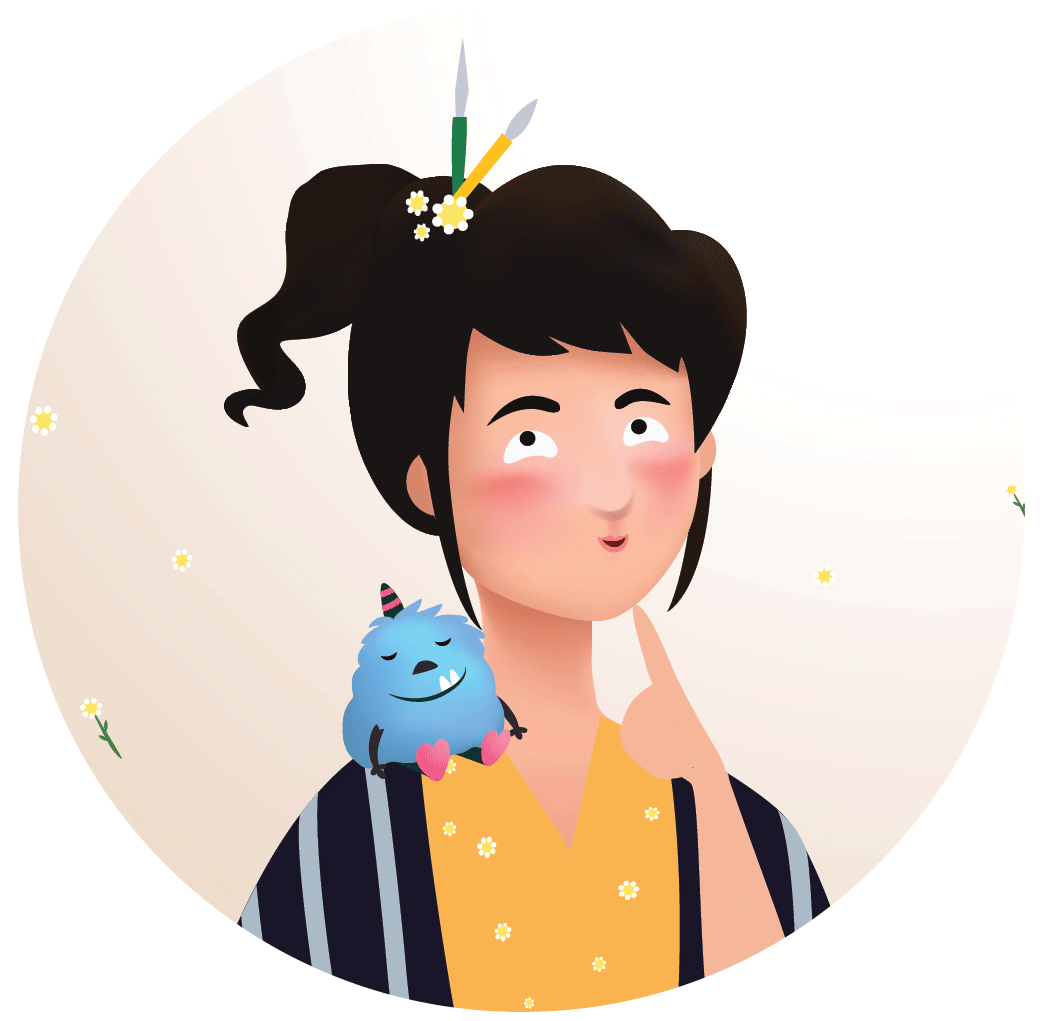 I'm Yu-Chia from Taiwan, an independent graphic designer and illustrator with cross cultural background, based in Rotterdam, the Netherlands.
My work includes

Brand design: corporate/visual identity, logo
Graphic design: infographic, package
Marketing design: flyer, brochure, newsletter, banner, trad booth, stationery
Web design
Illustration: graphic illustration, children illustration, game art, character design
Surface design: textile product, every day products

I believe that Communication and understanding the needs of clients are the two keys to the success to meet the clients' goals and target their audience.
Furthermore, I'm familiar with interactive design and digital marketing, such as SEO and Google analytics. Also I've worked in the product development teams for e-learning and games, and B2B marketing team. Because of the wide range of experience, I am able to work in the cross fields.
I'm always looking for new collaborations and exciting projects! Please feel free to contact me with any questions or for any creative work.
Art Events & Exhibitions
Culturele zondagen, Utrecht,  June 2015
Global Game Jam at HKU, Hilversum, 2015
Global Game Jam at HVA, Amsterdam, 2014
Global Game Jam at HKU, Hilversum, 2013
Bring Your Own Beamer (BYOB) , Utrecht, December 2012
Global Game Jam at HVA, Amsterdam, 2012
Yu-Chia Huang's exhibition city hall, Huizen,   January to March 2011
Yu-Chia Huang's exhibition at Art Cantina, Amsterdam, October 2010
Yu-Chia Huang's exhibition at Canvas7e, Amsterdam, May to  June 2010
8x8 duo kunstenaars voor kunstenaars, ISM galerie, Hilversum  February to March 2010
Wild Kunst Gras in CBK/GSA Galerie, Hilversum, September 2009
Union Exhibition Bureau of Teacher(Su-Zhen Chen) and Students' in Cultural Affairs, Hsinchu City in Taiwa, 2006 March
About
Chia Design Studio is a graphic design & illustration studio founded by Yu-Chia Huang.
She is an independent graphic designer & illustrator based in Rotterdam, the Netherlands.
More information about "Chia Design Studio" & "Service".
Contact me through " info@yu-chia.nl ".
© Chia Design Studio, Graphic Design & Illustration | KvK 56513666 |