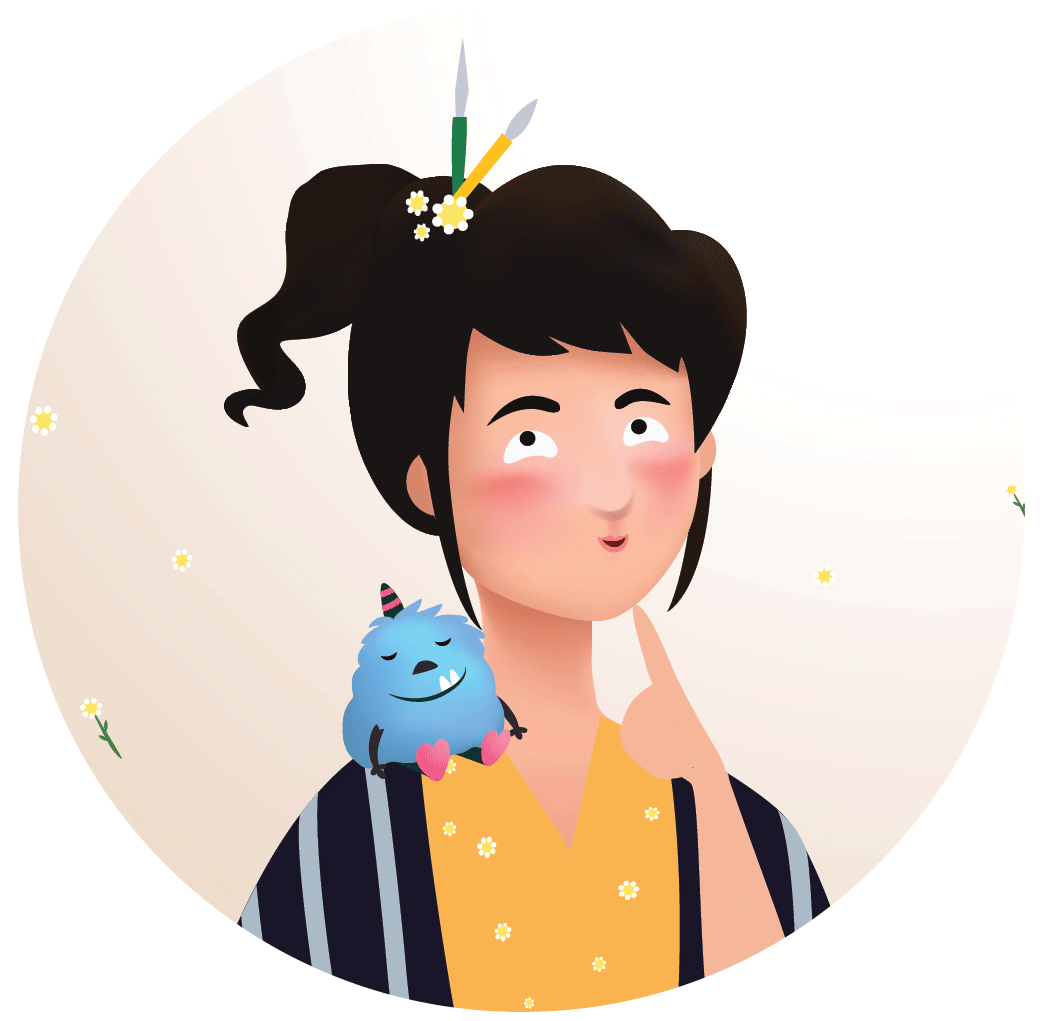 Brand Designer with
Illustration Skills & Marketing Experience
Hi / Hoi!
I'm Yu-Chia a professional brand designer, have 12 years experience in the creative industry, with digital & hand drawn illustration skills and marketing experience.
I am also a creative thinker and visual storyteller who enjoys finding solutions for my clients through creative ways and design thinking.  Further, I'm very curious, and love to develop new skills and expand my fields. I've been working in different design fields and with diverse professionals, such as mobile game designs, e-learning, and B2B & B2C marketing.
My work includes

Brand design: corporate design, visual identity design, logo design, brand image consultation
Graphic design: infographic design, package design
Marketing design:  (Web)banner design, social media content design, flyer design, brochure design, newsletter design, trad booth design, stationery & gift design
Web design: WordPress website
Illustration: graphic illustration, graphic story, children illustration, game art, character design
Surface design: textile product, every day products

I believe that Communication and understanding the needs of my clients are the two keys to the success to meet my clients' goals and target their audience.
Furthermore, I'm familiar with
Interactive Design
Digital marketing: SEO, Google Analytic.
Marketing design: flyer, brochure, newsletter, banner, trad booth, stationery
Web design
I'm always looking for new collaborations and exciting projects! Please feel free to contact me with any questions or for any creative work.
About
Chia Design Studio is a graphic design & illustration studio founded by Yu-Chia Huang.
She is an independent graphic designer & illustrator based in Rotterdam, the Netherlands.
More information about "Chia Design Studio" & "Service".
Contact me through " info@yu-chia.nl ".
© Chia Design Studio, Graphic Design & Illustration | KvK 56513666 |