Intro of these Monsters from other world:
A universe consists of many different and small worlds. These individual worlds connect with each other with bones. Bones are secret tunnels between two worlds. Creatures might coincidently pass through a secret tunnel and enter another world.
Story starts from…. Monsters have so much fun in the Human world during Halloween evening. They completely immerse in the happy atmosphere, and fully forget to leave the human's world before the door between Human world and Monster World closed.
Now the Monsters have no choice but face the consequence: they are stuck in the Human World. However, this is only a small issue and therefore not a big problem for them. They are still having fun and enjoying all the things the Human World offers.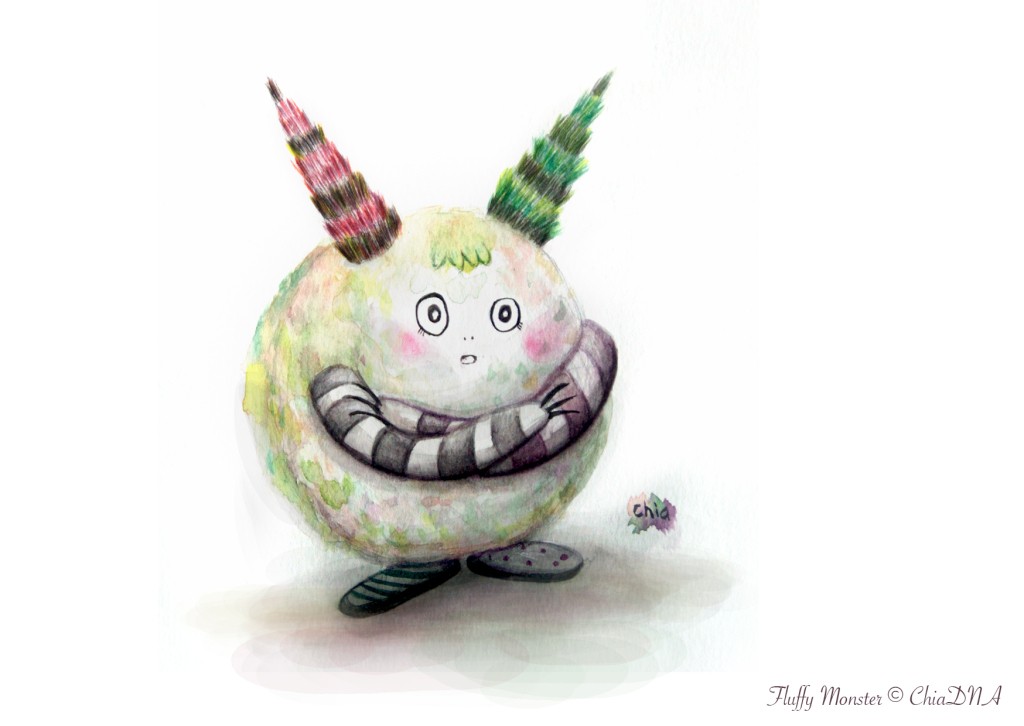 Fluffy Monster  is a 'party animal' and loves to party. She went to Human World to celebrate Halloween. She had too much fun however and forgot to return to Monster World before the portal between the Human World and the Monster World closed. Now she is stuck now in the human world. This is not a problem because everything is so interesting to her and she is having a lot of fun.
Birthday King loves giving birthday parties and inviting friends, even strangers. In fact, he just likes the feeling, being like a King of the party and receiving the gifts from everybody.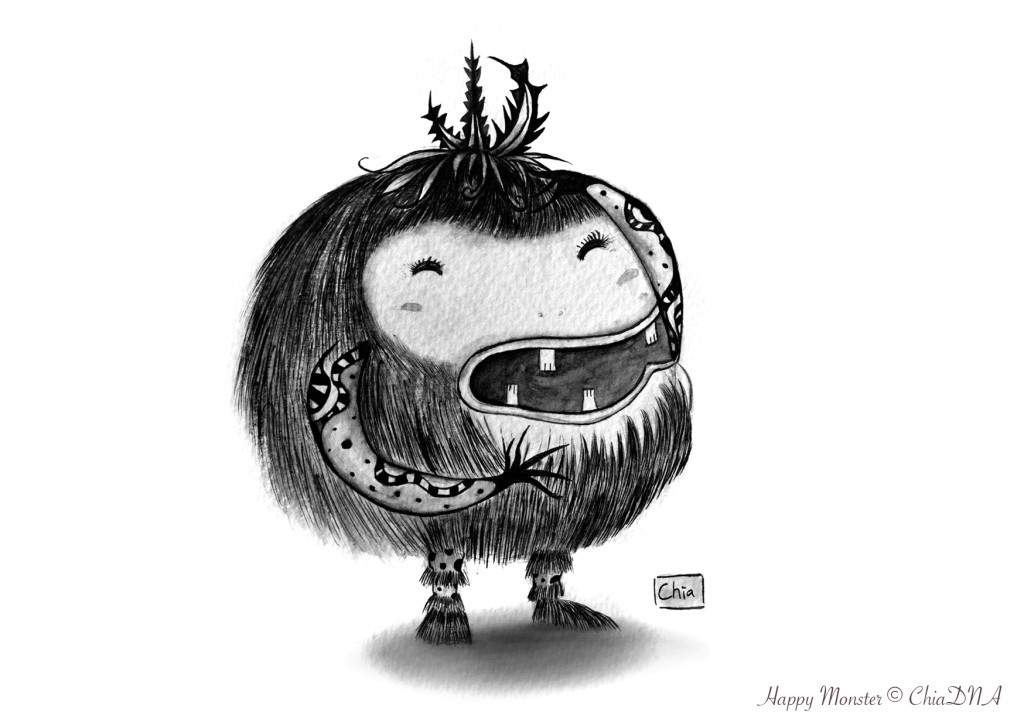 Happy Monster has a positive mindset and loves to laugh. It is very easy to keep her happy mood, even when very bad things have happened to her. Nobody knows if she is too positive, or careless, or simply crazy? !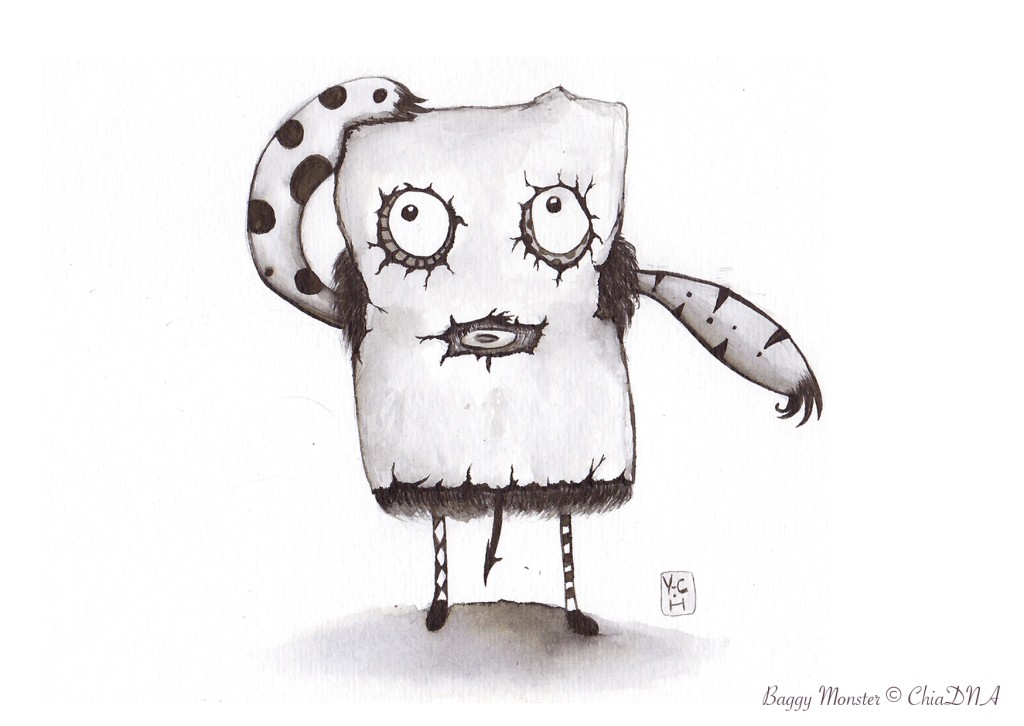 Baggy Monster is an insecure creature. Only when he is hiding in a box or bag like a shell, he feels safe and comfortable. Keeping his shell in good condition is not always easy so he needs to fix or change his shell from time to time, like a crab in the sea, hermit crabs. Observing people behind his shell is his favorite activity.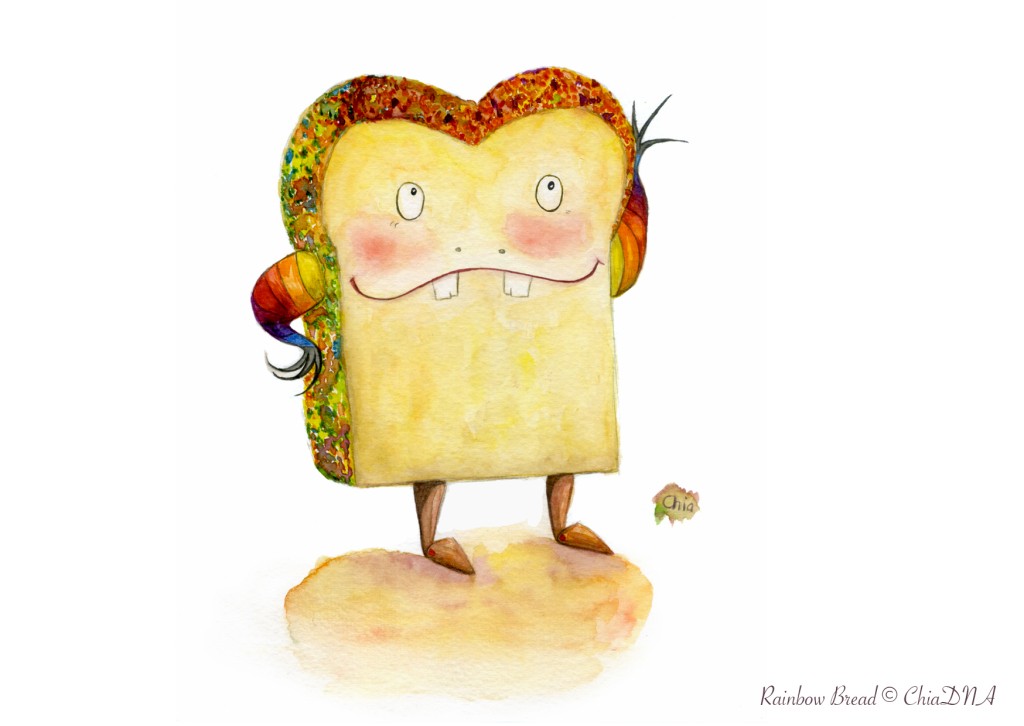 There are three categories of Bread Monster Families, White Bread, Brown Bread, and Dark Bread. They will keep their own colors until 12 years old. Since 12 years old, they can see pigment molecules floating in the air, and color their body, change their appearance with pigment molecules.
Rainbow Bread is from a Monster family of White Bread and was born as other White Breads. His skin had no color but pale white so loves color so much. We can even say he is mentally affected by colors. His wish is to collect all kinds of different colors all over the world. On a day of his 3 years old and he saw a colorful rainbow hanging in the sky. He was so amazed by the rainbow. Since then he wishes that he could turn to 12 years old imminently and color himself like rainbow.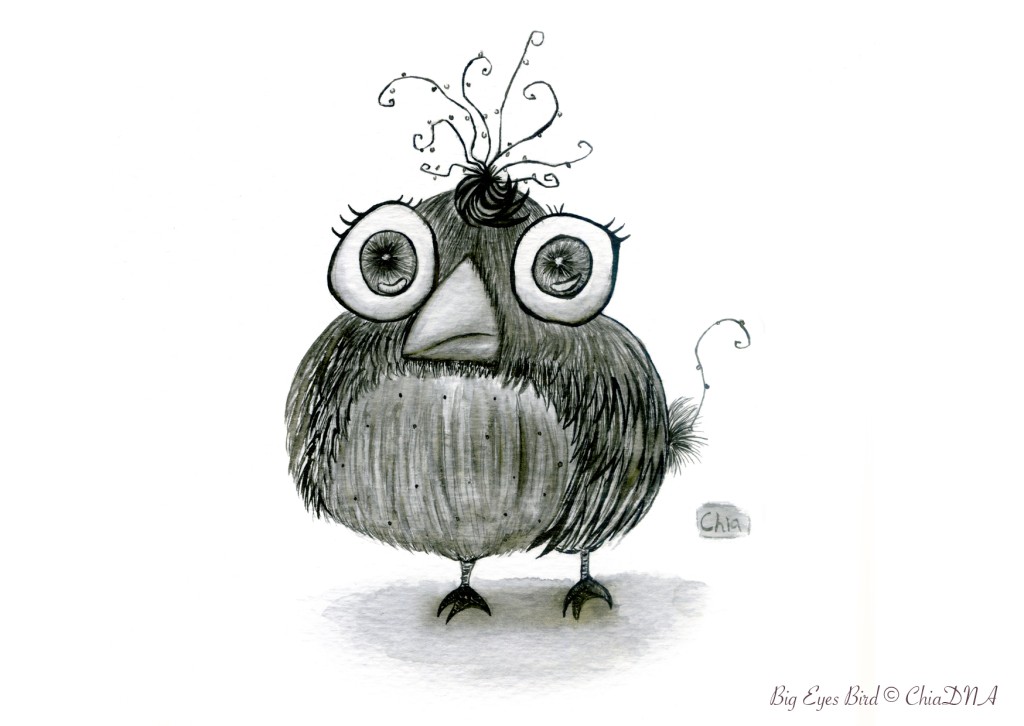 Big Eyed Bird's looks just like her name. She has a pair of big eyes that allows her to see sharply and clearly from far away place.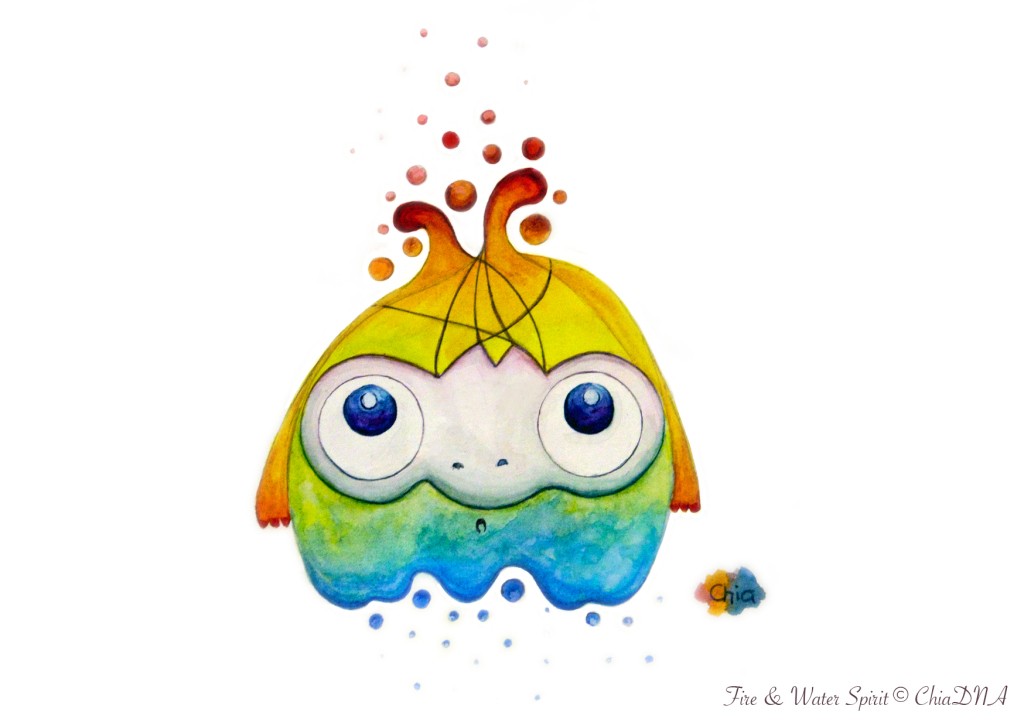 Fire & Water Spirit can collect water and heat from the air and use them like fuel to float and move in the air.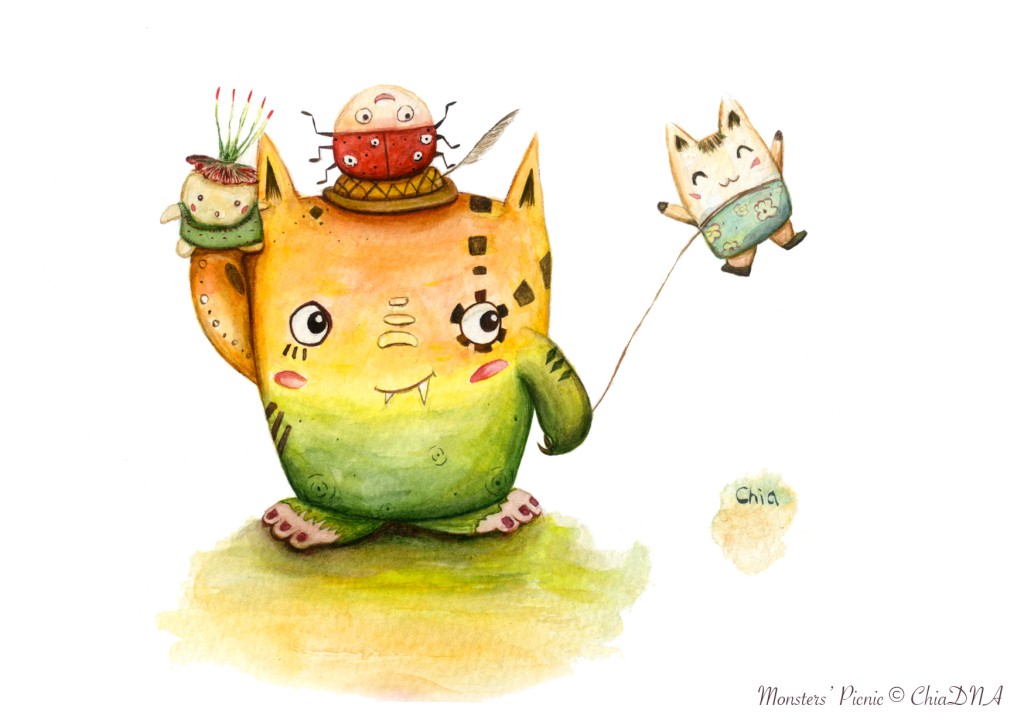 Anonymous Monsters in Picnic: The only information we got is this photo. There is no other information about these Monsters so we have been labeled as Anonymous Monsters.

* View related products- Confused Universe.