Concept:
– The members of TYPIN are Taiwanese living, studying, or working in Holland.
– The logo is built by  the connections from Taiwan and Netherlands by Tulip, the shape of Taiwanese island, the color of Taiwanese and Dutch flags.
– The blooming Tulip is the symbol, all the Taiwanese people in Holland can achieve their goals in their minds.
Result of the design: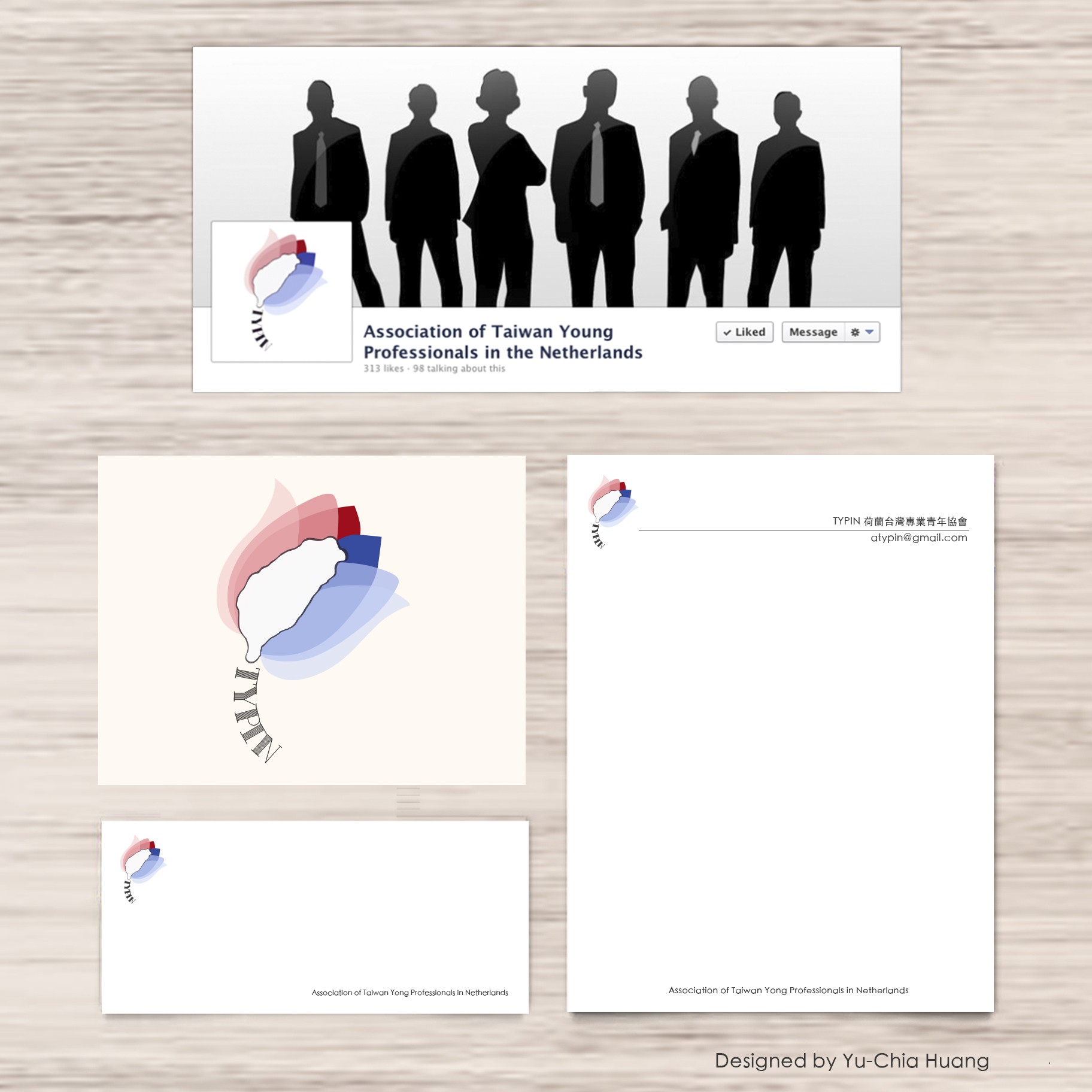 Client: Association of Taiwan Young Professionals in the Netherlands
* Extra information:
Graphic & Logo design: Yu-Chia Huang
Production time: 2 ~ 3 days
Production period: 2013. January.