The project was very fun and interesting. Before I started drawing the sketches, my client told me that they really like couple of pieces work I created, for example: Monsters' Picnic, Robot communication and Robot & Plant Monsters. Then We did brain storming together, and we built the rough concept- Monster couple, monster helpers and a cat are preparing and waiting for the arrival of the baby. The sketches bellow are the results after the brain storm and couple times of communication.
After the sketches were approved by client, I started coloring the sketches with watercolor. The final results and the photos of printed cards are bellow.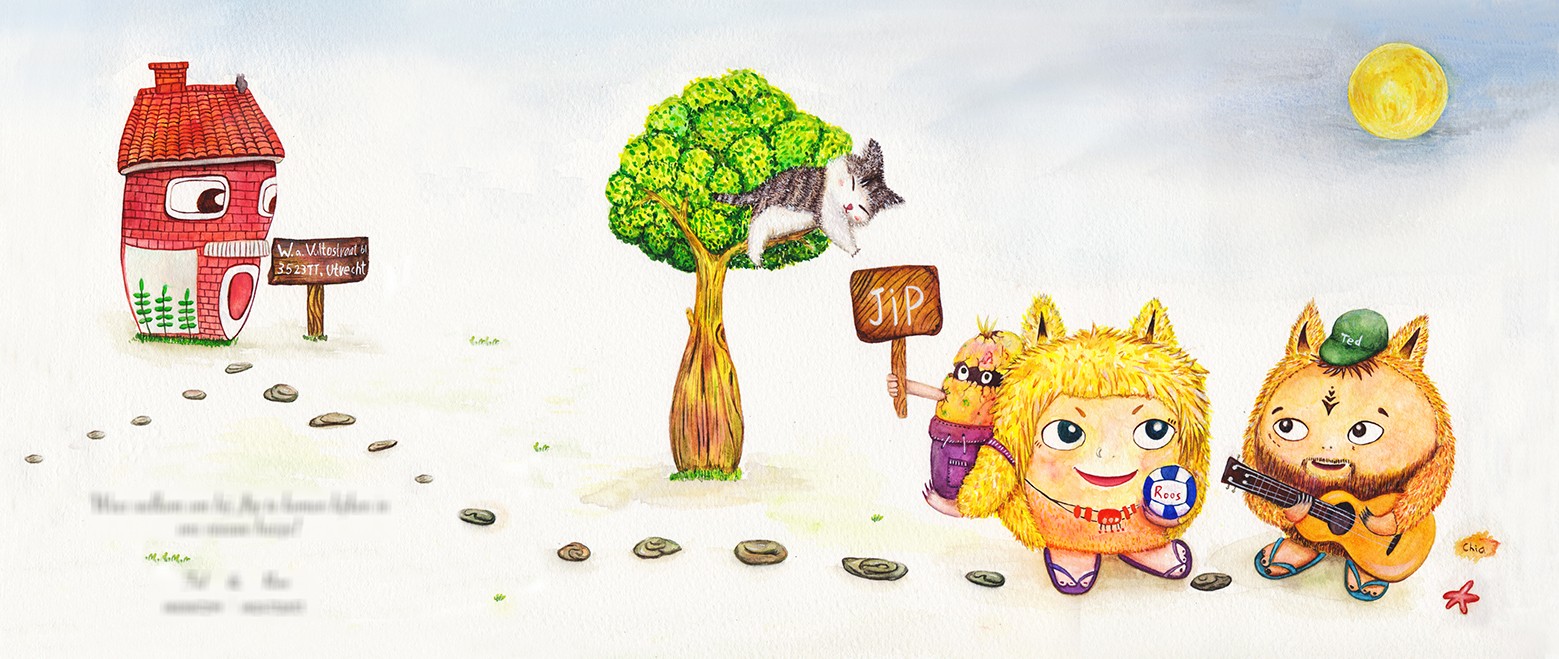 Client: Ted & Roos
* Extra information:
Illustrator: Yu-Chia Huang
Production time: 5 days
Production period: 2016. July – August.