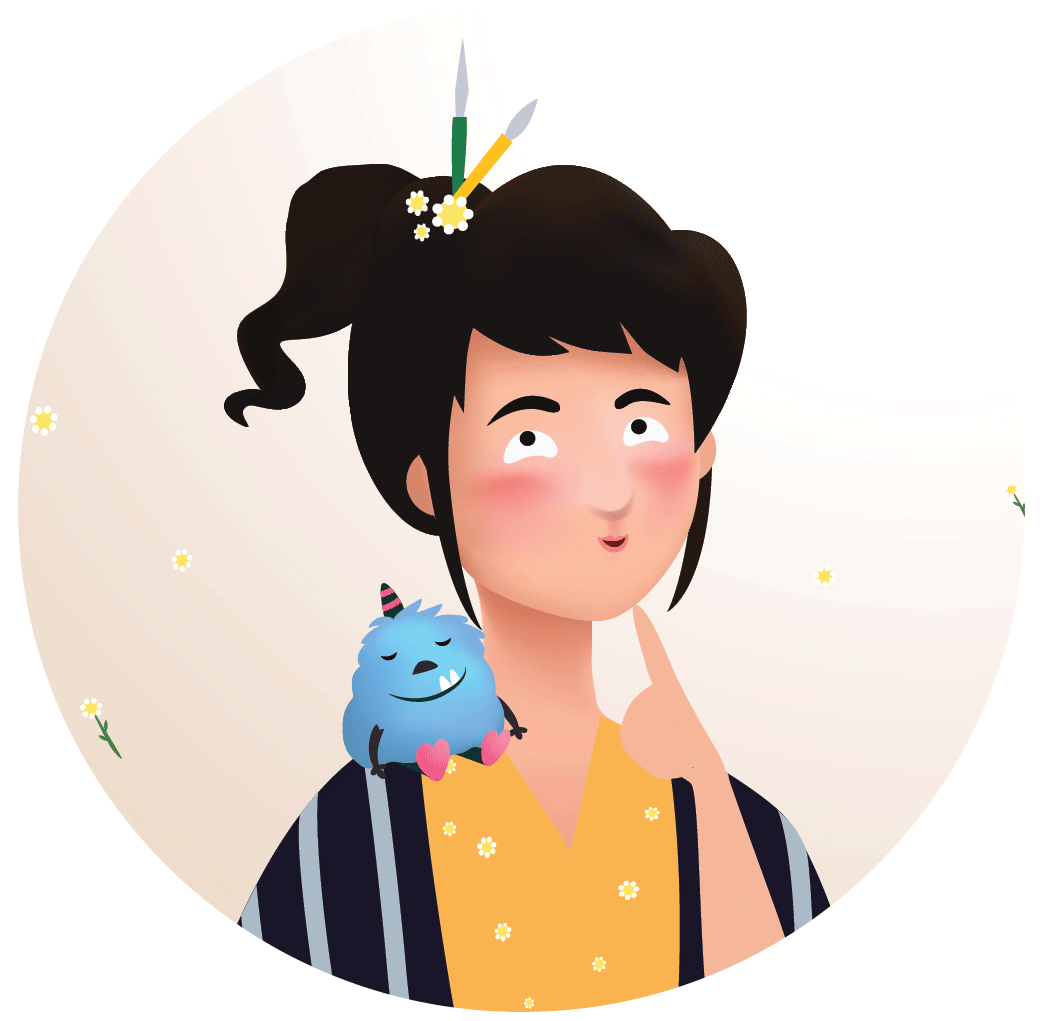 About Yu-Chia
I am an experienced graphic designer and illustrator, love to create beautiful graphics and functional designs, and eager to expand my skills. I have experience working in the diverse design fields, inclusive corporate design, illustration, character design, pattern design, product development, game art / development, 2D animation, and interface design. I strive to use my creative abilities and technical skills to produce high quality work, believing that great visual communication happens through clean layouts and clear-cut hierarchy. Furthermore, I have found that nothing satisfies me more than creating great designs for my clients, meeting new people, making people smile through my work, developing new relationships, learning new skills and improving designs and design process. Other passions of mine include photography, art, pottery and cooking.
Services
Digital/vector illustration
Character design
2D motion graphics (social media, video explainer etc.)
Logo design
Branding or rebranding packages
Print design (brochures, editorial, catalogs, invitations, flyers, posters, etc.)
Typography design
App / mobile game design
Website design, development, and maintenance
Pattern design & product development
Skill set

Art Events
Culturele zondagen, Utrecht, June 2015
Found my own illustration brand (Chia DNA), 2014
Bring Your Own Beamer (BYOB), Utrecht, December 2012
Personal exhibition at city hall, Huizen, January to March 2011
Personal exhibition at Art Cantina, Amsterdam – October 2010
Personal exhibition at Canvas7e, Amsterdam, May – June 2010
8 x duo kunstenaars voor kunstenaars, at ISM galerie, Hilversum, February to March 2010
Wild Kunst Gras at CBK/GSA Galerie, Hilversum, September 2009
Get in touch with me
Do you want to work with me or do you have any questions?
Please contact me with the following info:
Email: info[at]yu-chia.nl
Phone: +31616373970
Address: Voorburgstraat, Rotterdam
Ik graag hoor van jou
Wil je met mij samen werken of heb je wat vragen?
Stuur me een e-mail of bel me.
Email: info[at]yu-chia.nl
Mobiel: +31616373970
Adres: Voorburgstraat, Rotterdam