Background:
This summer is the way too hot. Orangie couldn't bear such hot weather anymore so he closed the Café Oranje and is having his summer (Camping) vacation at a beach. Taipi is curious about living in a caravan so he came to the beach and join Orangie's vacation.
Let's looked at the window of the caravan and figure out 11 Dutch vocabularies in this puzzle.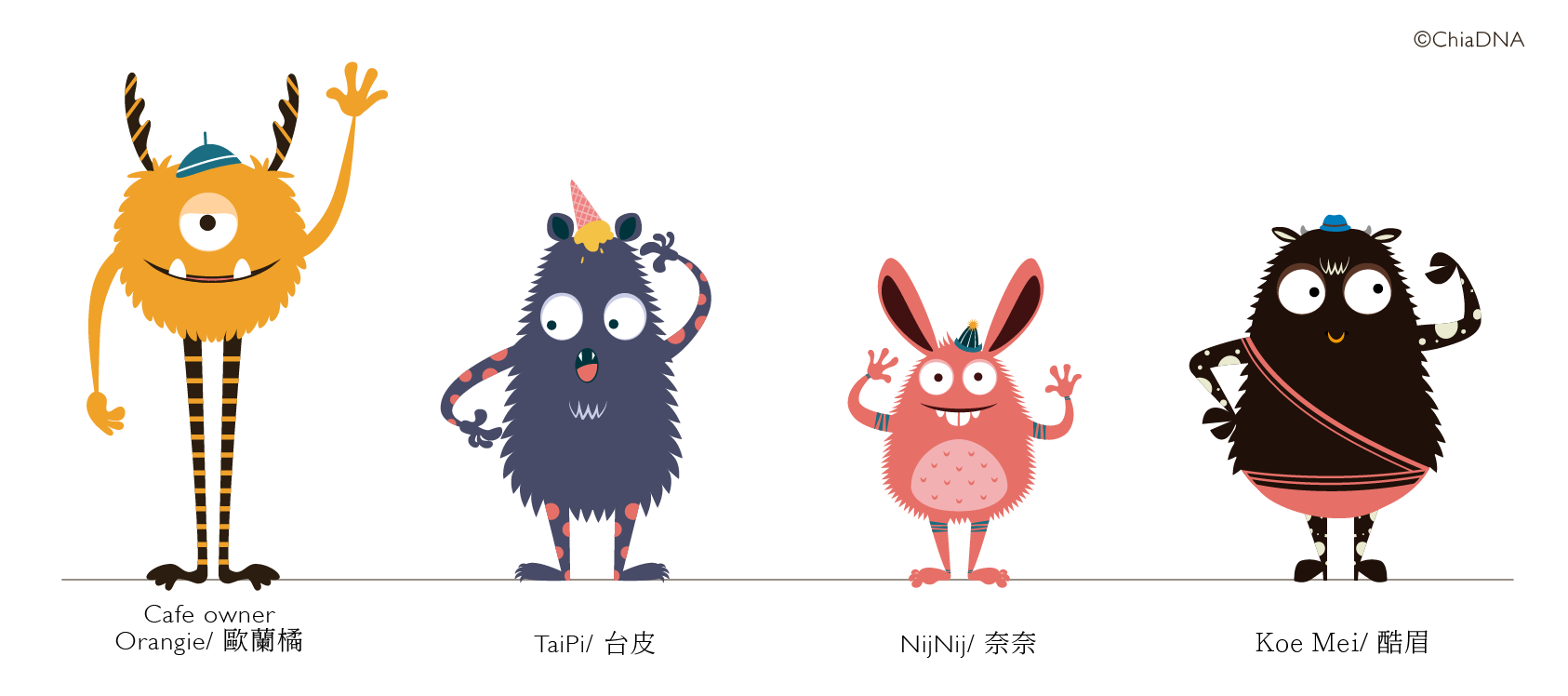 Let's learn Dutch and get to know the Dutch culture with these cute Monsters at Café Oranje!
Illustration:Yu-Chia Huang
More Stories and explanation in Chinese on Oranje Express.