Background:
Orangie drove his caravan to the sea for his summer vacation.
The sky was blue and the sun was shining. Suddenly the sky turned so dark, the wind blew strong and the heavy rain came so Orangie decided to drive home and started packing.
Right in this moment, a tree got broke and fell on the Orangie's caravan. Luckily, he was not in the caravan.
What might Orangie say in this situation in Dutch?
Orangie: Dat is geluk bij een ongeluk! (That is happiness in an accident.!)
• Geluk = Happiness, Luck, forturne
• Ongeluk = Accident, Misfortune, Disaster
Note:
Geluk bij een ongeluk in Chinese, "不幸中的大幸".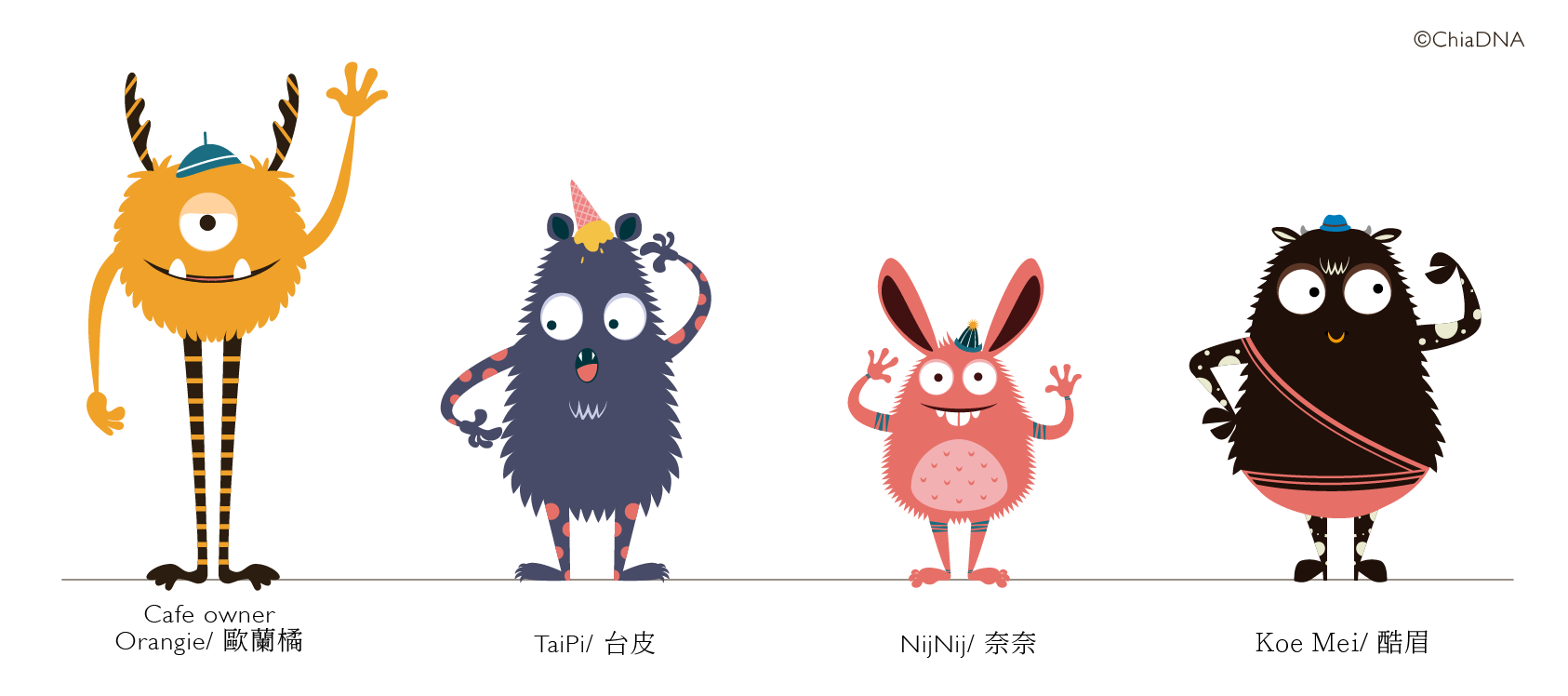 Let's learn Dutch and get to know the Dutch culture with these cute Monsters at Café Oranje!
Illustration:Yu-Chia Huang
More Stories and explanation in Chinese on Oranje Express.