Background:
Today is Easter which means that the winter is almost ended and the spring is coming!
Orangie is holding an event "Easter Eggs Hunt" specially for Nij Nij and Taipi!

Let's help Nij Nij and Taipi to find all the colorful Easter eggs at  Café Oranje!
• Pasen = Easter
• Vrolijk pasen! = Happy Easter! (Easter is "a festival and holiday celebrating the resurrection of Jesus from the dead.")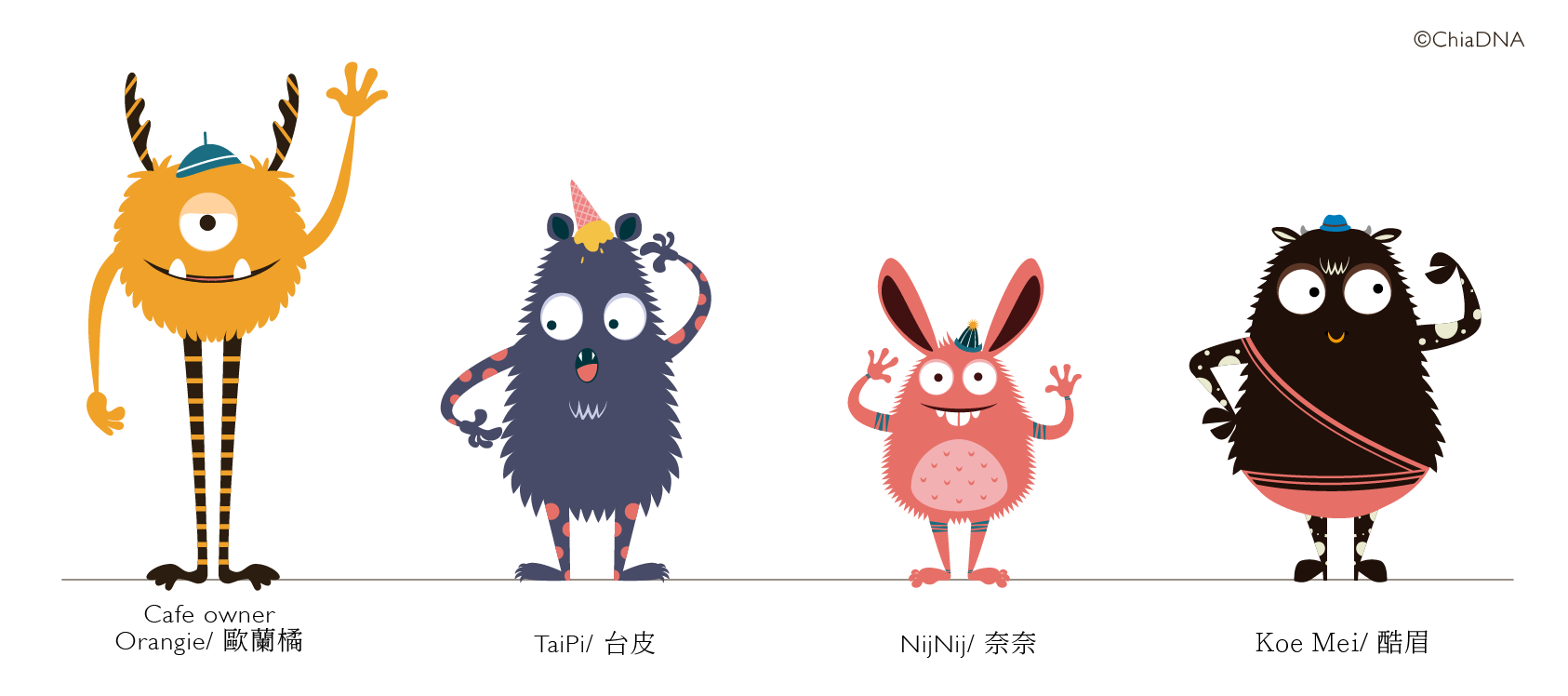 Let's learn Dutch and get to know the Dutch culture with these cute Monsters at Café Oranje!
Illustration:Yu-Chia Huang
More Stories and explanation in Chinese on Oranje Express.